Catering
The experience accrued within the scope of travelling shows (European artistic tours) enables McLore to realise flight-cases intended to transport equipment for catering.
The production includes insulated flight-cases for frozen and perishable foodstuffs, in addition to
flight-cases for equipment, such as: slicing machines, chafing dishes, kitchenware, ice machines, etc. as well as flight-cases for personnel uniforms.
Our flight-cases are not only intended to facilitate the transportation of this equipment, but also to organise the stage for the set-up and clear-out of the location.
Since 2011 is available version R20 Mclore patented (Patent No. 1403801 of 31 January 2011) that compared to the classic version with profiles 33x33mm R5 and metal edges with external application, is ameliorative both in terms of structural and aesthetic.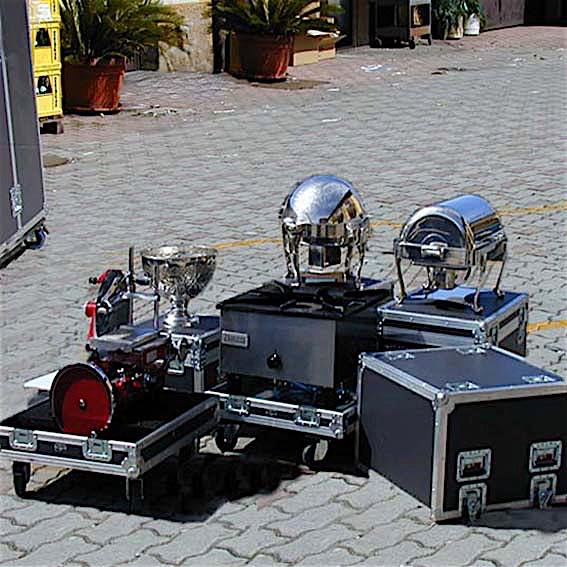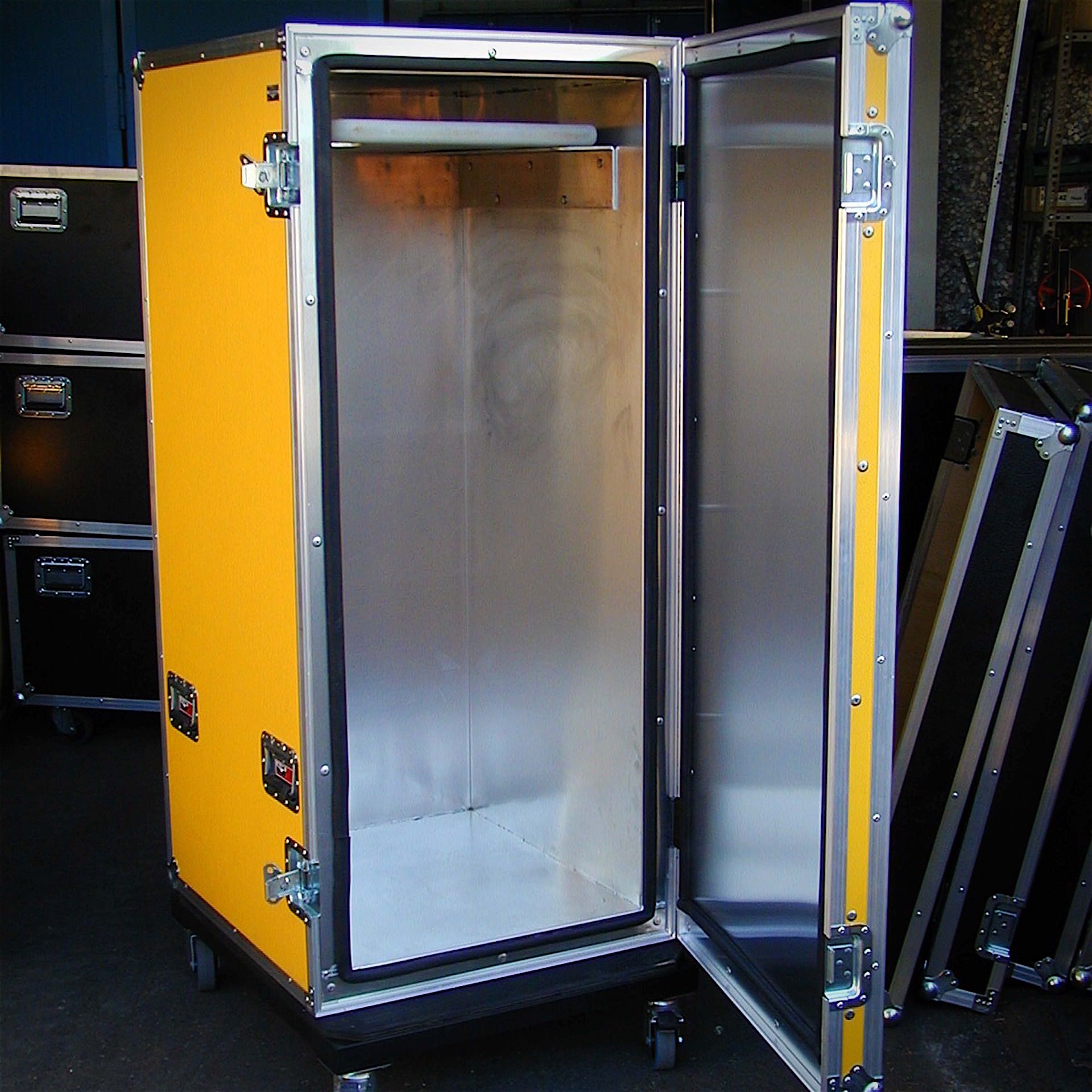 Flight-case for sundry catering equipment.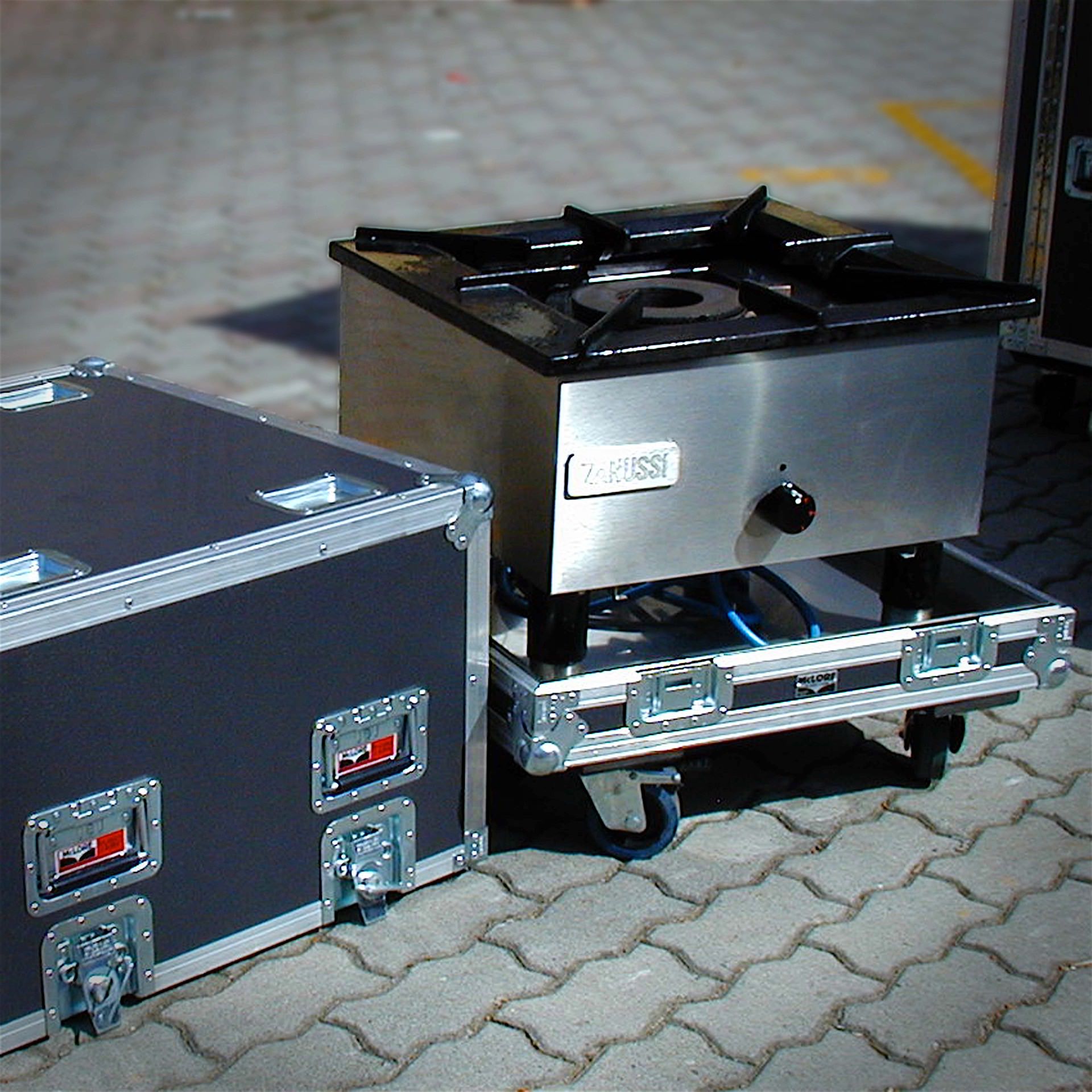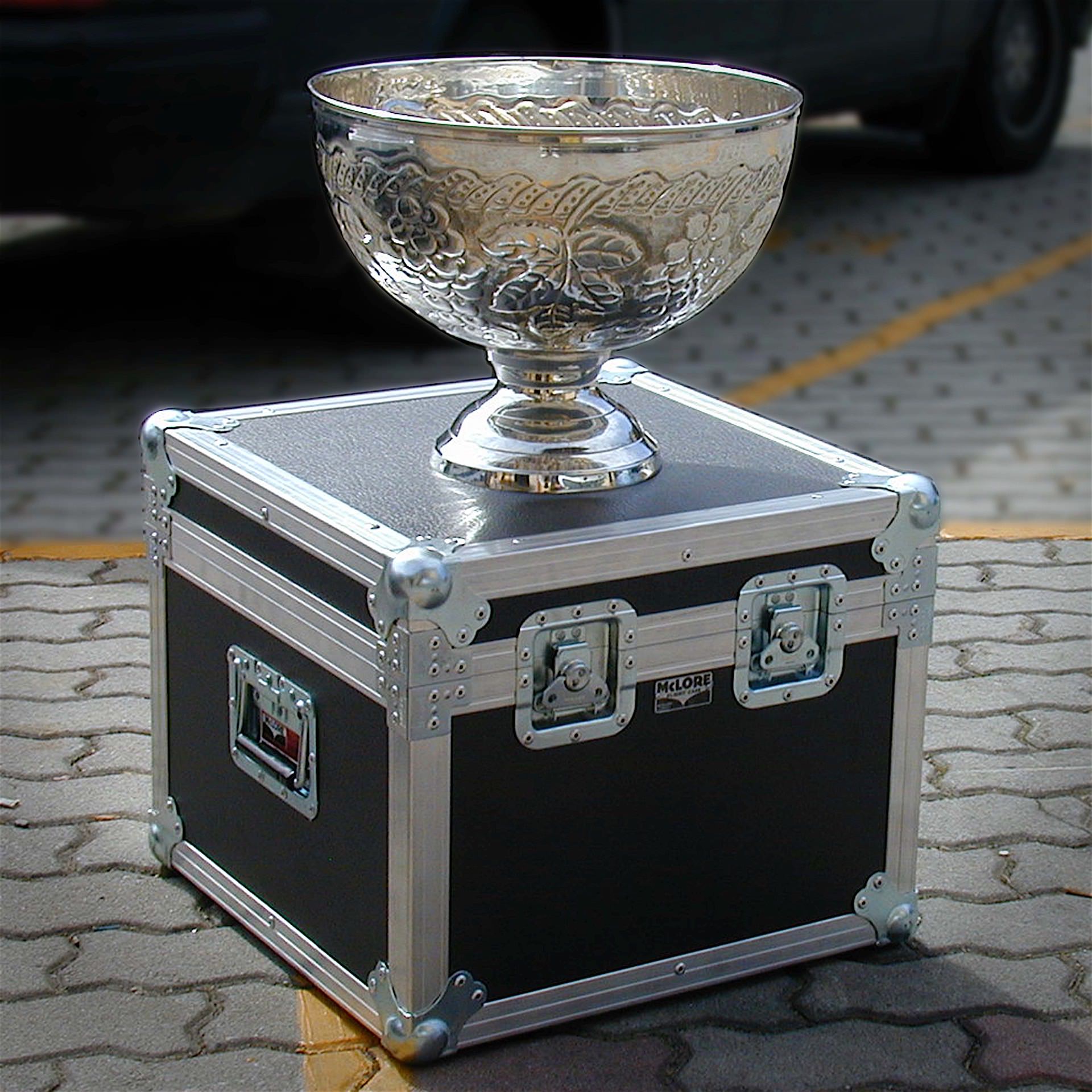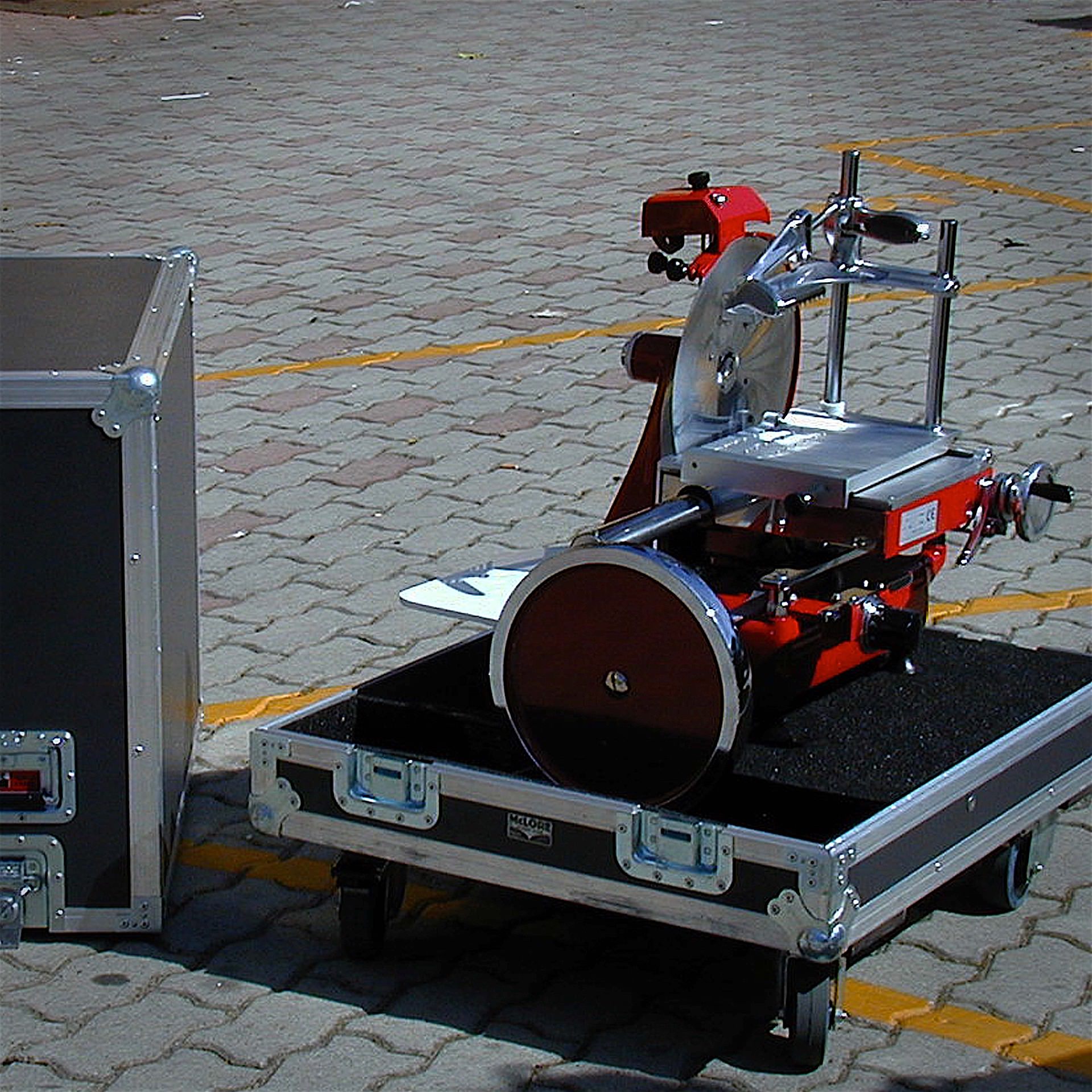 Flight-case realised according to drawing to transport a field kitchen.


Flight-case for chafing dish and raised support for fruit.

Flight-case specifically made to transport a slicing machine.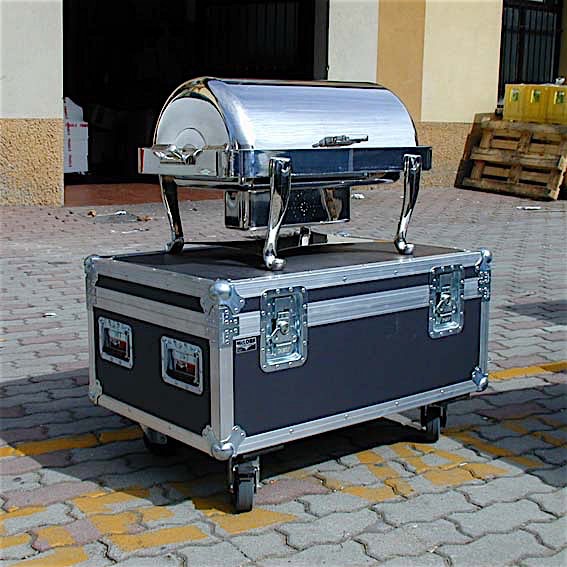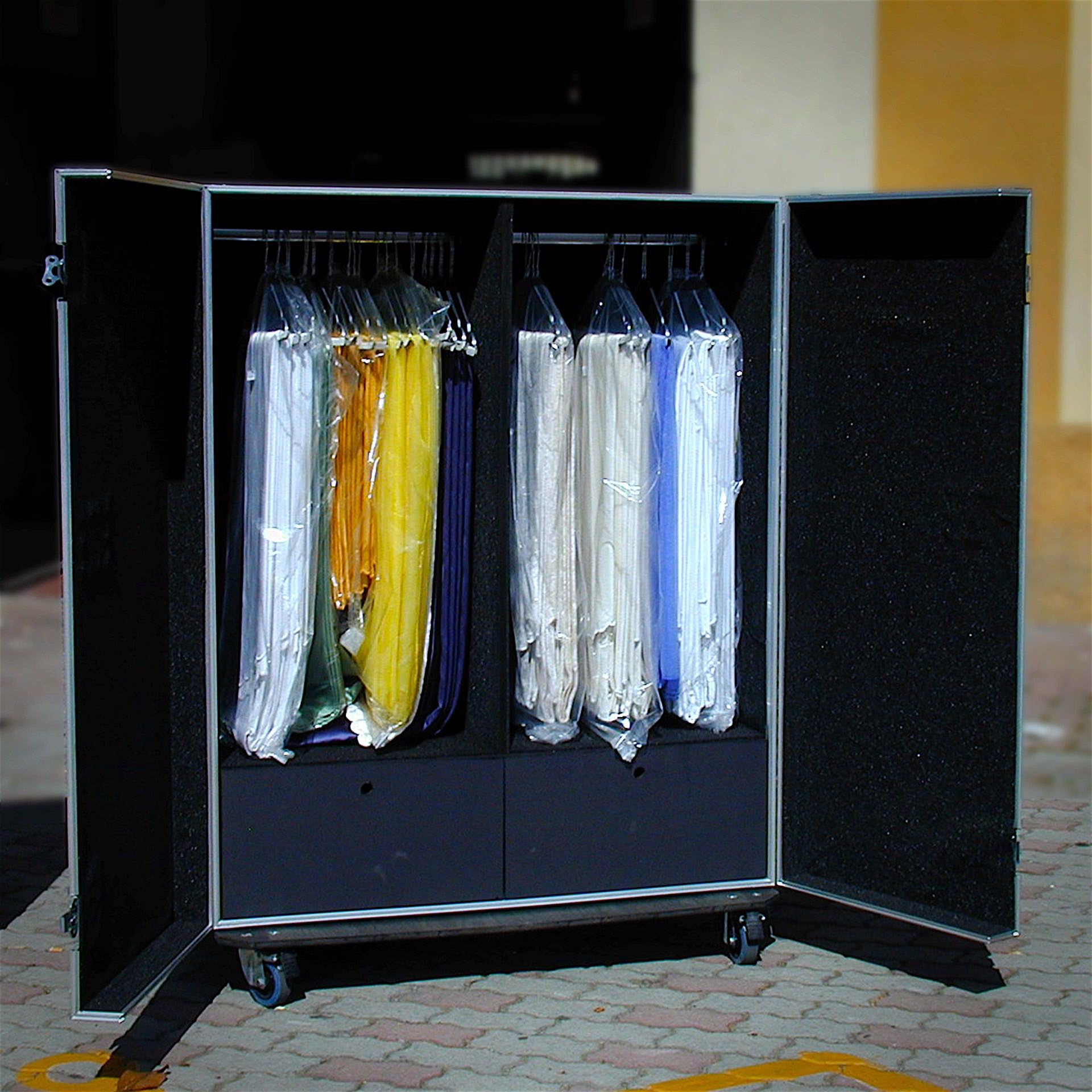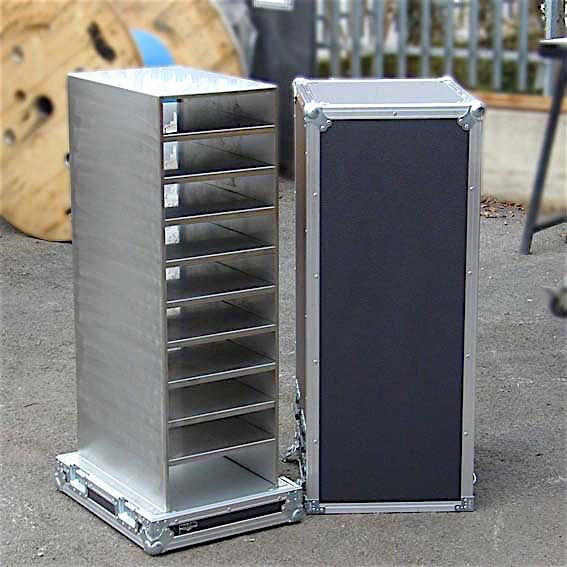 Flight-case specifically made to transport a chafing dish.


Flight-case to transport the uniforms of the catering personnel. It can be made with internal shelves for tablecloth.

Flight-case specifically made to transport trays.